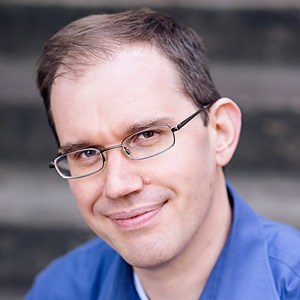 James Shore is a thought leader in the Agile software development community. He combines deep technical expertise with whole-system thinking to help development teams worldwide achieve:
Frequent Delivery: Ship marketable features in two weeks or better.

Low Defect Rate: Release fewer than five defects per team each month.

Shrinking Costs: Steadily decrease development and maintenance costs.

Market Focus: Deliver value and engage customers.

Opportunity Generation: Conduct experiments and make appropriate bets.

Joy: Happy developers, happy stakeholders.
James believes that great software development teams consistently deliver market success, technical success, and personal success for team members and stakeholders.
James stated, "I teach software teams how to work closely with business experts and how to respond creatively and effectively to changes in the market. I work with managers to change the way teams are structured, enhance internal and external communications, and improve tactical and strategic planning. On the technical level, I help teams improve their estimation, build, test, and coding practices."
James was an early adopter of Agile development and he continues to lead, teach, write and consult on Agile development processes. In 2001, he was one of the first ten people to sign the newly-released Agile Manifesto. In 2005, he was an inaugural recipient of the Agile Alliance's Gordon Pask Award for Contributions to Agile Practice. James is a popular lecturer on software development process and his writing has appeared in many industry publications, including IEEE Software, SD Times, and Better Software. He has been named one of the "most influential people in Agile" by InfoQ. James is the co-author of The Art Of Agile Development (O'Reilly, 2007), host of the Let's Code: Test-Driven JavaScript screencast, and co-creator of the Agile Fluency™ Model.
Home → Site | Permanent Link