Final Details for Agile Fluency Coaching Workshop
March 20, 2017
Our Agile Fluency™ Game coaching workshop is coming up fast! Signups close on March 28th. Don't wait!
We've been hard at work finalizing everything for the workshop. We hired Eric Wahlquist to do the graphic design and he did a great job.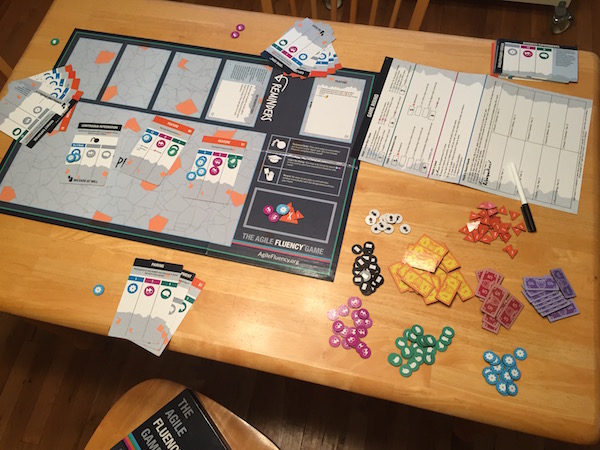 Diana Larsen and I have also finalized the agenda for the workshop. It's so much more than just the game. The workshop is really a series of mini-workshops that you can use to coach your teams. Check 'em out:
The Agile Fluency Game: Discover interrelationships between practices and explore the tradeoffs between learning and delivery
Your Path through the Agile Fluency Model: Understand fluency zone tradeoffs and choose your teams' targets
Zone Zoom: Understand how practices enable different kinds of fluency
Trading Cards: Explore tradeoffs between practices
Up for Adoption: See how practices depend on each other and which ones your teams could adopt
Fluency Timeline: Understand the effort and time required for various practices
Perfect Your Agile Adoption: Decide which practices are best for your teams and how to adopt them
These are all hands-on, experiential workshops that you'll learn how to conduct with your own teams. I think they're fantastic. You can sign up here.