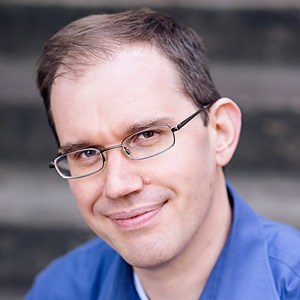 James Shore teaches, writes, and consults on Agile software development. He is co-author of the classic Agile how-to guide, The Art of Agile Development. He is also co-creator of the Agile Fluency® Model, a highly-regarded guide for Agile adoption, and he's a recipient of the Agile Alliance's Gordon Pask Award for Contributions to Agile Practice.
James believes that great software development teams consistently deliver market success, technical success, and personal success for team members and their organizations.
James stated, "I teach software teams how to work closely with business experts and how to respond creatively and effectively to changes in their market. I work with managers to change the way teams are structured, enhance internal and external communications, and improve tactical and strategic planning. On the technical level, I help teams improve their build, test, coding, and release practices."
James was an early adopter of Agile development. He first encountered Agile, in the form of Extreme Programming (XP), while working as a team lead in 1999. James said, "That first Agile project was the best project I'd ever been on. After that, I didn't want to work any other way. But nobody had heard of Agile or XP back then, so to keep doing what I loved, I had to become a consultant and teach them."
James was one of the first ten people to sign the Agile Manifesto when it was released to the public in 2001. In 2005, he was an inaugural recipient of the Agile Alliance's Gordon Pask Award for Contributions to Agile Practice. The first edition of his book, The Art of Agile Development, was released in 2007, and became a much-loved classic. James went on to create other influential works, such as the Agile Fluency Model with Diana Larsen, and is a popular speaker at events around the world.
James lives in Portland, Oregon, USA, with his wife and two children.