Second Edition of The Art of Agile Development Now Available
October 1, 2021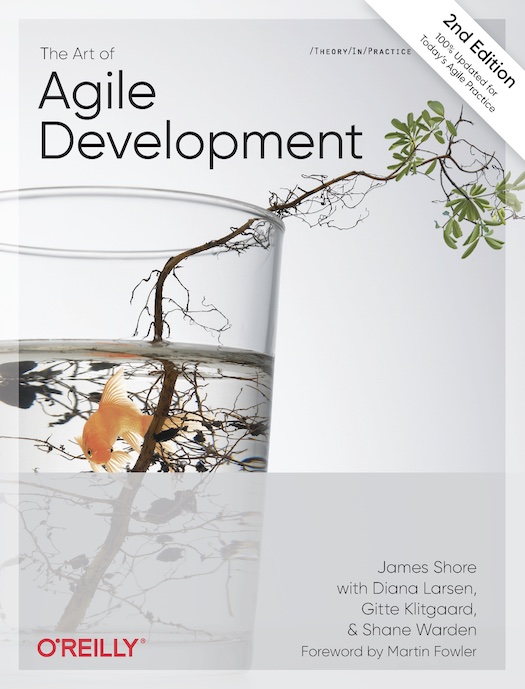 The second edition of The Art of Agile Development is now available for pre-order on Amazon!
This new edition has been radically revised and updated. If you liked the first edition, you'll love this one. Here's what reviewers had to say:
From code to product delivery, this book has it all. Decades of hard-earned knowledge made readable and digestible—a must-have for anybody working with or on a software development team.

Avi Kessner, Staff Engineer, Forter
The Art of Agile Development, Second Edition achieves quite a feat, condensing modern software delivery into a short, readable, and enjoyable book.

Gojko Adzic, author of Running Servless, Impact Mapping, and Specfication by Example
The first edition of this book mesmerized me to the point that i still have it on my bookshelf as a reference. The second edition keeps this recipe and adds even more insights from the last decade.

Benjamin Muskalla, Senior Software Engineer, GitHub
One of the most comprehensive books in agile software development I've ever read. Very pragmatic, with powerful examples easily applicable to any software development project regardless of tech stack, team size, or industry domain.

Luiza Nunes, Program Manager, ThoughtWorks
James has been around since early-agile days and knows his stuff. This book cuts through the crap in our industry, the meaningless "agile" that is all around, and provides a thorough, holistic approach.

Bas Vodde, Co-creator of LeSS
For excerpts and more information, see the second edition home page.