The Art of Agile Development: Why Agile?
January 8, 2008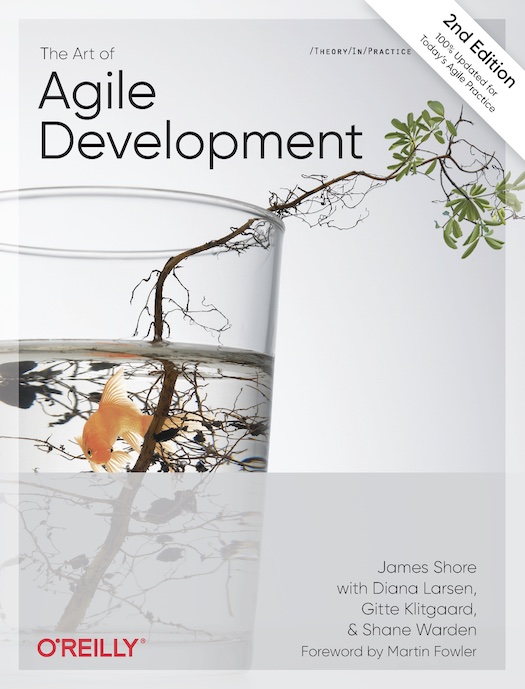 The second edition is now available! The Art of Agile Development has been completely revised and updated with all new material. Visit the Second Edition page for more information, or buy it on Amazon.
in 99 words
Agile development is popular, but that's no reason to use it. The real question: will agile development make your team more successful?

Success is usually defined as delivering on time, under budget, and as specified. That's a flawed definition. Many late projects are huge successes for their organizations, and many on-time projects don't deliver any value. Instead, think in terms of organizational, technical, and personal success.

Agile development is no silver bullet, but it is useful. Organizationally, agile delivers value and reduces costs; technically, it highlights excellence and minimal bugs; personally, many find it their preferred way to work.
as haiku
"Should we be agile?"
"Try these leeks," Sensei replies;
"We picked them today."
Behind the Scenes
Poster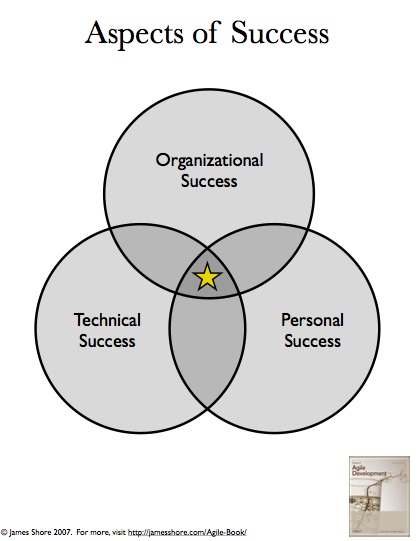 Download this poster!
Inside the Book
Why Agile?
Understanding Success
Beyond Deadlines
The Importance of Organizational Success
Enter Agility

Organizational Success
Technical Success
Personal Success
Full Text
This chapter isn't online, but you can buy the book.