Livestream: The AI Chronicles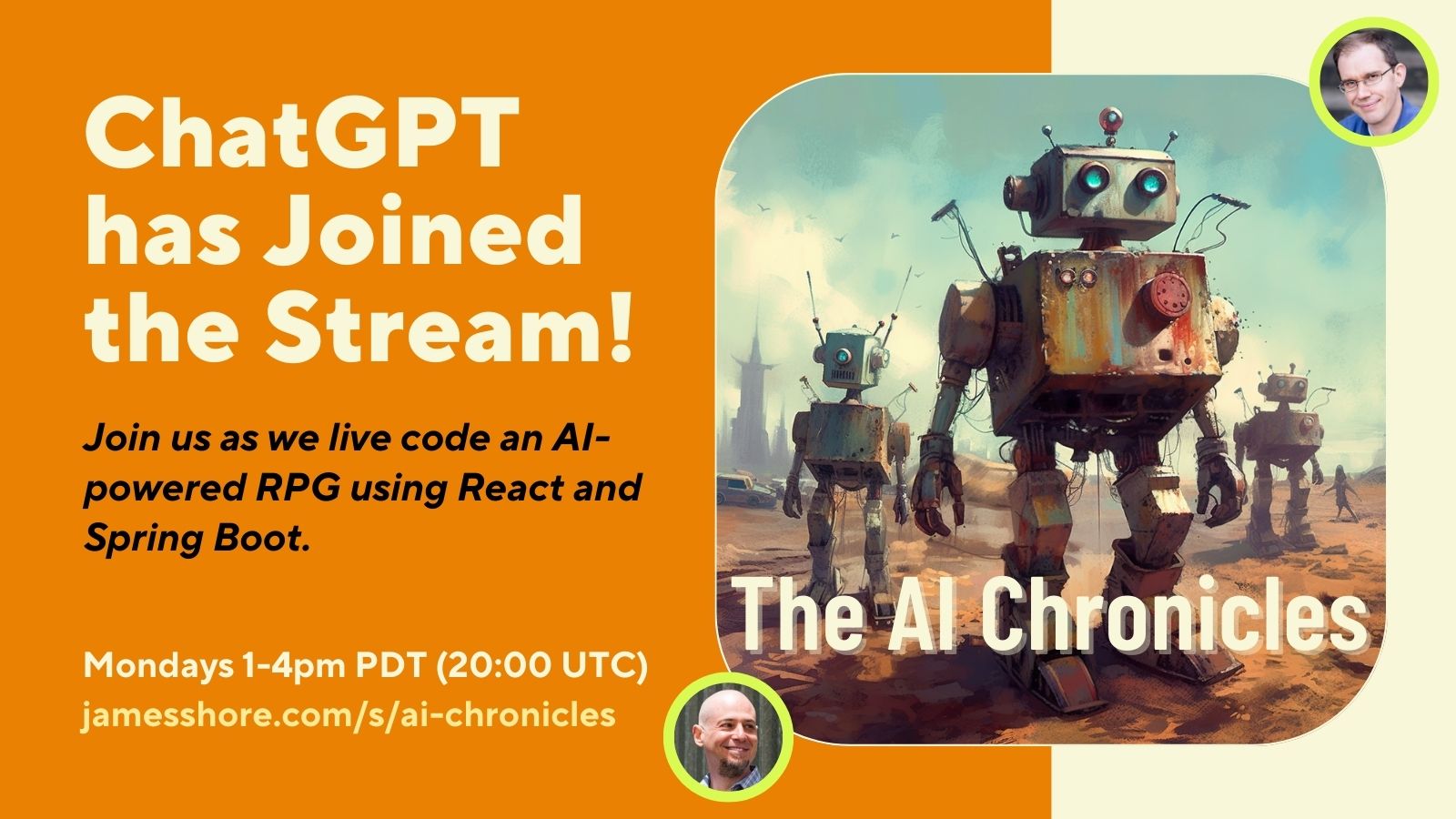 Mondays from 1-4pm Pacific (20:00 UTC), Ted M. Young and I are building a AI-powered role-playing game, using React and Spring Boot, live on Twitch. Join us!
Next Stream: May 29
With the basics of our back-end and front-end both in place, it's time to connect the two together. We'll figure out what we need to do and start implementing the code that wires them together.
Episode Archive