Back to the Office With the Agile Fluency® Game
January 12, 2023
With the holidays firmly in the rear-view mirror, it's time to focus on the work ahead. That means getting back to the office—whether it's in-person or remote—and working together as effective teams.
And what better way to refresh that teamwork than with the Agile Fluency Game?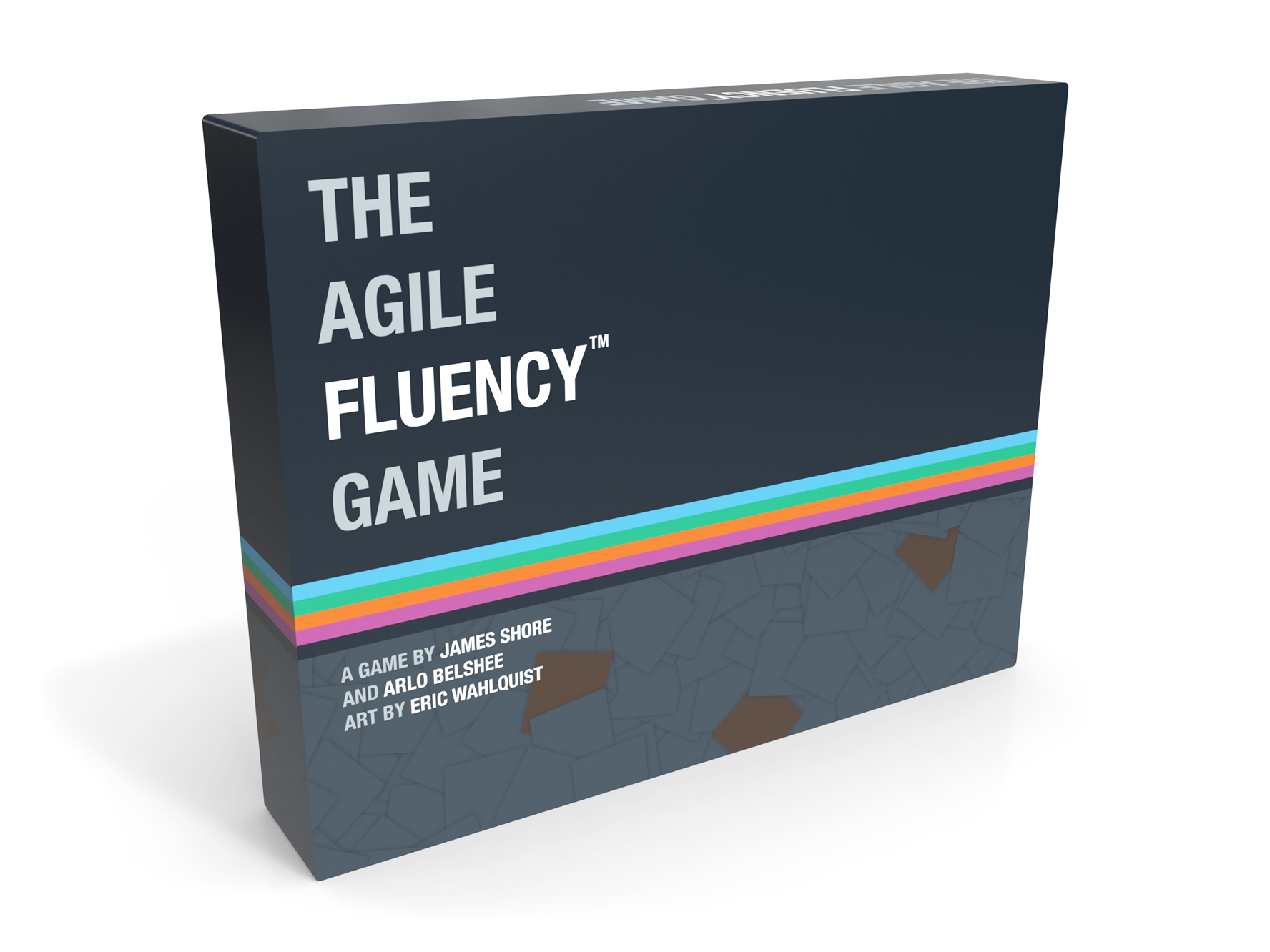 I'm happy to announce that I am now offering in-person and remote workshops featuring the Agile Fluency Game. Participants will play the game and learn how to apply its lessons to their real-world work. It's great as a standalone workshop, an icebreaker for an internal conference, or as part of larger work process design discussion. Any number of players can be accommodated, with each group of 3-6 people playing a separate copy of the game. The minimum session length is two hours.
Remote workshops start at $4,000 and in-person workshops start at $5,000. All workshops are customized to your specific needs. Contact me for a free consultation.
In-person workshops include a physical copy of the game that's yours to keep!
About the Agile Fluency Game
The Agile Fluency Game is a fun and thought-provoking exercise for team members, managers, and executives. It accurately simulates the first 2½ years of a newly-formed software development team. The challenge in the game is to decide how and when to invest in developing the team's capability, and when to invest in delivering features instead.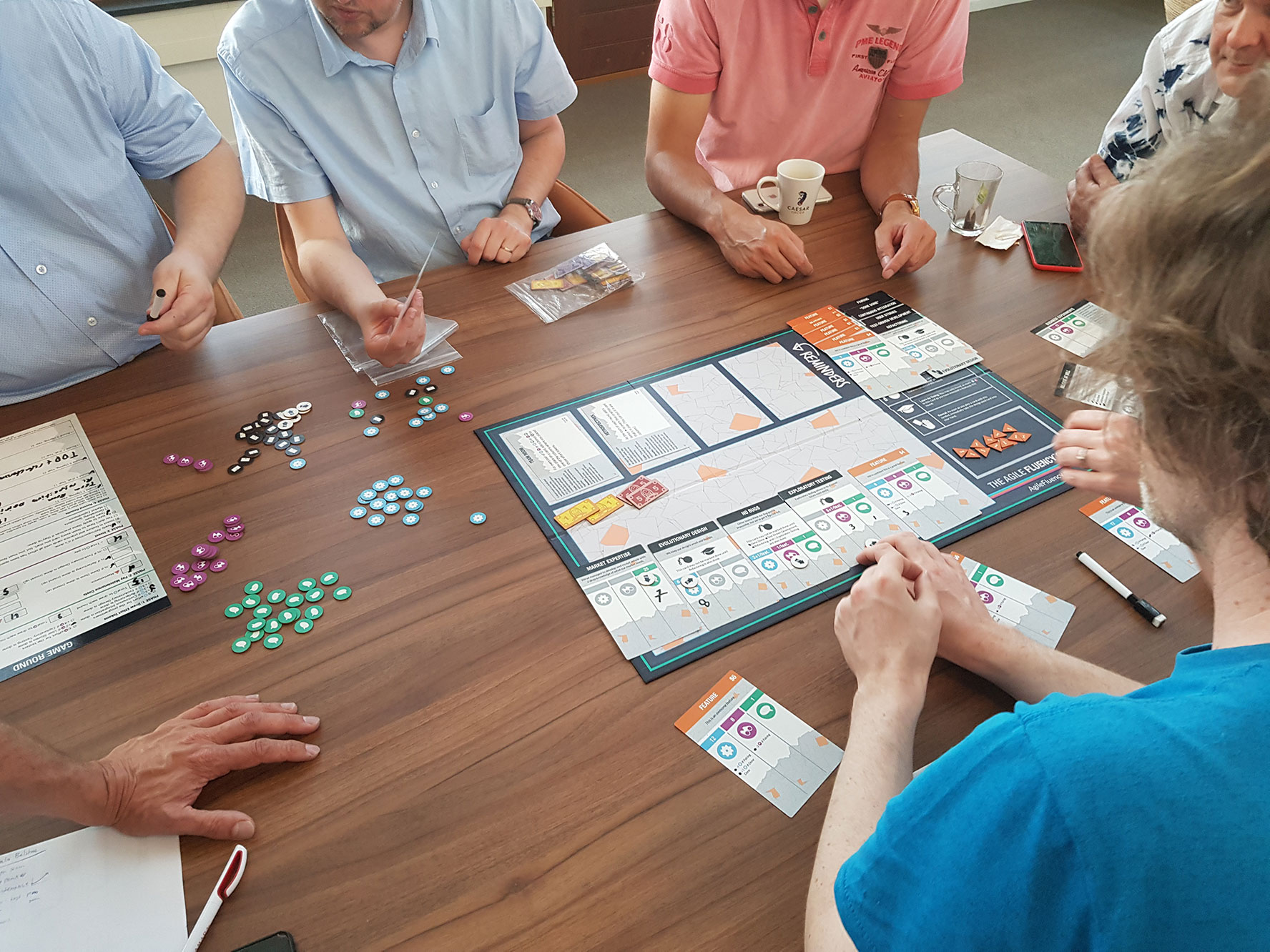 The game is inspired by modern board game experiences such as Settlers of Catan, Ticket to Ride, and Pandemic. It's a genuinely fun experience, and a challenge, too! Many players are excited to play again to try for a better score.
The game was designed by James Shore and Arlo Belshee. Both are Agile Alliance Gordon Pask Award recipients, software developers, and avid game players.
What You'll Learn
"Saved us money on our agile transition effort by getting a preview in 90 minutes!"

—Director, Agile Center of Excellence

"Makes the need for best practices come to life."

—Manager

"Played first game and beautifully painted ourselves into a corner through the same mistakes real teams make. How'd that happen? Powerful teaching."

—Senior Learning & Development Manager

"[Our leadership team] experienced 20 years of agile learning in 4 hours!"

—Director, R & D

"The shift from playing the game gave new focus to our discussion of leadership challenges."

—VP, Product Management
The game uses experiential learning to bring software development concepts to life. One session, which includes a retrospective on your play, may be all you need to stimulate actionable insights. Yet the game challenges prior assumptions, and most players enjoy the opportunity to try for a better score. Each time brings greater understandings of the benefits, tradeoffs, and investments you need to succeed.
The game focuses on the role software development practices play in a team's success. As they play, participants will make choices about how to invest their time. They'll choose between practices such as Continuous Integration, User Stories, Retrospectives, Test-Driven Development, Exploratory Testing, and much more. They'll experience the costs and benefits of these tradeoffs: how they take time away from feature development, how much time they take to master, and how maintenance costs change the equation.
The end result is a powerful new understanding of how individual practices fit into the big picture of software development, and what is needed for success. After playing the game, participants will retrospect on what they've learned and integrate it into their reality of their day-to-day work. They'll come out of it with new ideas for improving software development in your organization.
The Agile Fluency Game workshop is available for both remote and in-person sessions. Contact James Shore to arrange a session at your company.